Batman is my favorite DC Superhero.
The minute I write that I start arguing with myself, though. I mean, it's actually probably Martian Manhunter… he's just so adorable and we both love oreos… I mean "Chocos"…
I suppose I really appreciate Batman though, as he stands out as just a man amongst gods and aliens. DC, more than Marvel, is full of characters that are not of this world. This is my theory for why making a financially/critically successful movie is difficult for the company (though I completely disagree with this and think the DC movies have been superior to most Marvel ones, but… that's a rant for another day). However, the benefit of this is that Batman really stands out as being exceptional, he relies on his logic and deductive reasoning skills. A man after my own heart.
Though I love the Nolan movies, I think it has lulled the public into an impression that Batman is just a rich guy who's very good at Krav Maga. When in reality, he's a detective. He's Sherlock Holmes, but with gains. Here is a great article explaining my feelings on this.
Another big reason why I love reading Batman comics (Dark Knight Returns, The Killing Joke, Hush, Year One, A Death in the Family… all are seriously in my top 20 comic books storylines) are the villains…
Bane, Joker, Catwoman, Harley Quinn, Penguin, Scarecrow, Riddler, Poison Ivy, Ra's al Ghul, Two-Face, even Clock King… All of his villains are just humans too, they aren't particularly gifted or powerful, and yet they all terrify (and intrigue me) way more than Ares, Doomsday, Sinestro, etc…
I think it's because humanity's unprecedented ability to destroy and the depth of depravity of some humans is one of my deepest fears (I'd like to see a Bogart tackle that one).
I suppose it's also that the villains are so relatable, it really speaks to my fear that I am part of the problem, that I could easily become the villain in the story. The Batman universe (and comics in general) is a great place to play with these very real fears, as in this universe true good and true evil are very clear and definable. It's harder when you're in the real world and these lines become blurred.
And of course, the fact that they each represent a different type of mental illness is pretty scary too. It is increasingly becoming clear, as it becomes socially acceptable to discuss happy lights and Xanax, that we all struggle with some form of mental illness. Thus I think if most people were to look at the Batman universe they could find a character, or idea, that they identify with.
The most used resource for professionals when diagnosing individuals with various mental disorders is the "Diagnostic and Statistical Manual of Mental Disorders", it is currently on its 5th Edition. Please note that this manual is constantly evolving with more and more studies conducted, and has been egregiously wrong in the past. For example, it took until the sixth printing of the 2nd edition to remove homosexuality as a mental disorder. So, by no means is this manual perfect, but it is as close as we have come to quantifying the deviations of the human mind and I will be using it as my main reference for these analyses.
The manual splits up disorders into sections:
Personality disorders
Neurocognitive disorders
Substance-Related and Addictive disorders
Disruptive, Impulse-Control, and Conduct disorders
Sleep-Wake disorders
Feeding and Eating disorders
Somatic Symptom and Related disorders
Dissociative disorders
Trauma and Stressor-Related disorders
Anxiety disorders
Bipolar and Related disorders
Neurodevelopmental disorders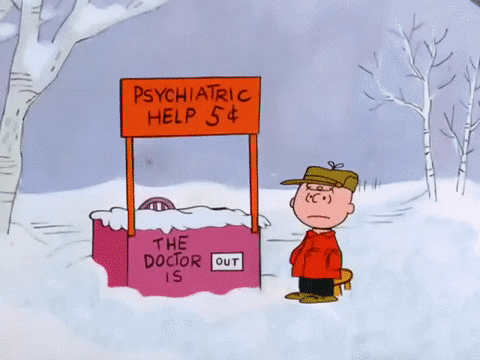 For the sake of this blog post (and my own sanity, HAHA), I will only give a character one disorder. It is very easy to attribute a ton of disorders to one person, and though it may be accurate, I want to focus on the root of their personalities.
Okay, let's get started…
Bane:
According to the Knightfall storyline, Bane's father was a revolutionary leader (think Che Guevara) that escaped persecution by the fictional tyrannical Santa Prisca's government. The government decided that the young boy (Bane) would carry out his sentence in a rough prison. During his incarceration, Bane read all the books he could, learned a variety of languages, and pumped some serious iron. He had no friends and had to constantly defend himself from the other inmates. He ultimately rises to become the "king" of Peña Duro prison. As if that wasn't bad enough, the prison doctors decide to test a new drug "Venom" on the prisoners, it almost kills him and causes an immense amount of pain. However, once he survives the initial dose, he finds that it has increased his strength. Of course, it comes with a catch. He needs to take it every 12 hours, or he will die from the horrible side effects. Throughout his life and episodes of drug-induced pain, Bane suffers from horrible terrifying nightmares featuring a bat-like creature.
So, Bane obviously has some Anxiety disorders (mainly a phobia of bats), and he also obviously has a Substance-Related Addictive disorder (specifically a stimulant use disorder), but I think the main disorder are various Trauma-related disorders, specifically PTSD (post-traumatic stress disorder).
Yeah, I'd say Bane would score high on that checklist. Here's some "textual" evidence…
He obviously has a VERY traumatic childhood (Knightfall):
#1, #3, #4
#2: He has recurring nightmares of a bat demon…
#9, #13, #17, #18: "Always there is someone seeking to take what is Bane's. As in prison so it is outside. All I own is challenged. A challenge that must be met with overwhelming force." -Prime Earth
#15: um… yeah… he's got some angry outbursts…
Joker:
I think the best Joker backstory is from The Killing Joke. So, I will be using that. Here's a clip from the movie adaptation of The Killing Joke (great film, check it out… but the graphic novel is much better).
The Joker is an engineer, who quits his job at a chemical plant to pursue his dream of being a comedian. Problem is, he's not very good. On top of that, his wife is pregnant and he is feeling the financial pressure. He decides to help a team of criminals rob the local playing card company (I didn't realize playing card factories were such a hot spot for robbery). However, his wife and unborn child are tragically killed before he can provide. The criminals force him to go along with the plan anyway, dressing him up as a known villain in order to act as a decoy if they are caught. They are caught and the terrified engineer jumps into the plant's waste while attempting to avoid Batman and the cops (what waste is generated by playing cards I wonder?). The chemicals disfigure the engineer, giving him the Joker's trademark skin and lips (so THAT'S HOW HE GOT THOSE SCARS!). The physical and emotional trauma then cause him to go "insane" and the Joker is born.
I almost didn't diagnose the Joker, as I feel it's been done to death. Everyone says he's "psychotic". But, I don't know if I agree with that vague diagnosis. I think it's more likely that he suffers from a Dissosiative disorder, specifically "depersonalization/derealization disorder". According to the textbook Abnormal Psychology: An Integrative Approach by Barlow and Durand (I really hope I don't get sued for showing this…) this is the diagnostic criteria for depersonalization/derealization disorder:
A) Throughout The Killing Joke you see the Joker reliving moments from his traumatic "pre-Joker" past. In this panel, in particular, you see him looking into a reflection where his pre-Joker image is reflecting back at him, though his hand is white and clad in the iconic purple gloves. Suggesting that he has some sort of disconnect from who he was, and who he is now. I think these "flashbacks" are an example of moments where the Joker breaks through his mental illness and returns to his original personality. However, they are always brief and get less frequent as his depravity deepens throughout the novel.
I am especially interested in the criteria of seeing objects or surroundings as "dream-like" or "distorted"… this is portrayed very well visually throughout the novel (Moore and Bolland are total geniuses…). The colors become more and more vibrant as the tension of the plot, and the Joker's madness (and perhaps Batman's) heightens.
Here is a panel from early in the book:
And here is one at the very end:
B) The Joker does seem to understand what he's doing in the current timeline. He seems to understand he is the one responsible for all the carnage. He even seems to show remorse at times. This is why I don't think he's simply had a "psychotic break"
And yet… he seems to be able to dissociate himself from this past…
C) Um… yeah, I'd say the Joker is not socially functional… in fact I think The Killing Joke shows his journey in becoming more and more detached from society as he increases the viciousness of his crimes, ultimately culminating in the scene with Barbara Gordon. I think that scene (I'm being cryptic on purpose, and no, the movie doesn't do it justice) is actually the event that makes him completely morally unredeemable. The reader, along with Batman, goes from sympathizing with him… to wanting to break Batman's cardinal rule: to kill him.
D+E) These points are probably the ones that weaken my theory the most… this is because The Joker is inherently an unreliable narrator. Though we can assume his pregnant wife and the horrible accident at the factory did happen in this storyline, we really don't know if these are just lies… We also don't know what was in that chemical waste, perhaps it did cause some sort of medical condition. Also, though he seems to be mentally stable in his flashbacks, it is unclear what his medical history really is, perhaps he is a diagnosed/undiagnosed schizophrenic.
Catwoman:
Catwoman's backstory is complicated. She's been a character since the 1940's, and thus her background has evolved many times. Femme fatale, a flight attendant with amnesia, a battered wife, blackmail victim, dominatrix, and of course: Anne Hathaway.
The evolution of Catwoman is actually very interesting from a feminist perspective. She goes from a victim who Batman takes care of and ultimately reforms (pre-Frank Miller makeover):
To being her own woman (or at least her own boss), in Frank Miller's Year One storyline.
For the purposes of this post I am going to use the storyline established in Batman: Year One, it's (sort of) sister comic Catwoman: Year One (written by Mindy Newell), as well as Nolan's interpretation in The Dark Knight Rises. For the record, I don't really recommend reading Catwoman: Year One… it's not the best. But it pretty much follows the same storyline as Batman: Year One (which is a great read), just filling in some (somewhat unnecessary) blanks.
Selena Kyle is working as a common prostitute in Gotham. One night her pimp beats her up so badly that she is sent to the hospital. There a sympathetic cop gives her the card of a former prizefighter Ted Grant. Grant teaches her martial arts and she eventually (inspired by Batman) puts on the suit and becomes Catwoman. It also seems like she leaves the streets and becomes a high-end dominatrix (which would explain the leather suit and whip). Though there is some guesswork here, the theme of Catwoman "gaining control" over her power (sexuality and physical abilities) is clear. The Batman: Year One origin storyline seems to be the one that Nolan used for Anne Hathaway's character in The Dark Knight Rises, though Nolan evolves it much further.
This diagnosis is really interesting, as I think Catwoman is probably the least mentally ill of all the Batman villains… which is probably why she and Batman have an on/off romantic relationship. In many ways I think she serves as a foil for Wayne. They both have extremely tragic paths (though Kyle's is more ambiguous), but Wayne comes from money and has an Alfred, and Kyle is poor and alone. It serves as an illustration of why some choose good or evil, and how sometimes there isn't much of a choice.
However, I do think she may be a good candidate for kleptomania which is a Disruptive, Impulse-Control, and Conduct disorder.
"The impulse control disorder kleptomania is characterized by: 1) a recurrent failure to resist an impulse to steal objects that are not needed for personal use or their monetary value; 2) an increasing sense of tension immediately before committing the theft; 3) an experience of pleasure, gratification or release at the time of committing the theft; and 4) stealing that is not performed due to anger, vengeance, psychotic symptomatology, mania, or antisocial personality disorder." [Grant, J. E., & Potenza, M. N. (2008). Gender-related differences in individuals seeking treatment for kleptomania. CNS spectrums, 13(3), 235-245.]
In Nolan's portrayal of Selina Kyle her motivations for stealing is a bit ambiguous. She is obviously "lower class":
However, seeing as she can crack "an uncrackable" safe, has amazing acrobatic skills, and is desperate to erase a significant criminal record, I'm willing to bet she has enough financial stability that she doesn't have to continue to steal, but rather she wants to. Furthermore, notice what she steals. Yes, she is at the Manor to get Bruce's fingerprints, but she just can't resist also stealing a necklace.
In fact, she seems to use the excuse of "being poor" to justify her stealing to others, and sometimes it seems almost to herself.
Yes, it could just be her being snarky. But it could also be a pathologic compulsion to steal. She does seem to have some deep resentment towards society, specifically the upper class. But that resentment seems to disappear throughout the film. In order to truly know if she's a klepto, we would have to see if she continued to steal post-credits. That's actually a storyline that has been explored a lot in the comics. After Catwoman switches to the light side, does she stop stealing completely?
Batman:
Batman's villains are interesting to diagnose psychologically, but Batman himself is just as fun to poke and prod philosophically. One angle I've always found particularly interesting (that I don't think has ever been explicitly examined) is that Batman's villains are all symbolic of his own insanity, his own psychological issues. Batman has one of the most traumatic backstories of all comic book heroes, and yet he somehow turned out morally righteous.
An optimist could say that Batman is an exception to the rule, and is thus a symbol of hope for all of those raised in the dark. A traumatic past does not doom you to a life as a villain.
However, a pessimist could say that Batman is only a hero in his own mind. In fact, perhaps Batman himself is mentally ill. Is Batman suffering from a narcissistic personality disorder? Is he a reliable narrator?
Okay, but seriously… let's take a look:
(1) has a grandiose sense of self-importance (e.g., exaggerates achievements and talents, expects to be recognized as superior without commensurate achievements) 
You could argue that Batman being a part of the Justice League could be an example of this.
Seriously… royal merman, intergalactic policeman, demi-God, OP alien, the defier of physics, walking AI… and Batman? He's definitely not on par with these guys powers wise, and though I think he deserves a place on the team, how he doesn't suffer from constant self-doubt when in the presence of his teammates is a bit puzzling.
(2) believes that he or she is "special" and unique and can only be understood by, or should associate with, other special or high-status people (or institutions) 
Batman is definitely a loner, and he definitely seems to be comfortable feeling "misunderstood". That's actually a large reason why I really enjoyed the Lego Batman movie as it illustrated the ridiculousness of Wayne's loner complex by making it a major comedic point in the film.
(3) requires excessive admiration 
Two words for you: Bat. Signal. Batman is definitely pretty obsessed with building a "bat brand". Why couldn't he just give Gordan a phone to call him on? Or, just simply a light in the sky. I would really love to hear why that bat signal is necessary. On top of that there are "batarangs" and "batmobiles"… I seriously think he's just begging for a royalty deal with Hasbro.
(4) is interpersonally exploitative, i.e., takes advantage of others to achieve his or her own ends 
**SPOILERS IN WHITE**
In Justice League: Doom Batman is revealed to have come up with a secret plan to take down each member of the Justice League in case they go rogue, even a plan for himself. Though I can admire his ability to remain detached from personal feelings, and his desire to keep the public safe at all costs, this is a little morally grey, and his teammates feel betrayed and angry when they find out Bruce is behind it.
(5) lacks empathy: is unwilling to recognize or identify with the feelings and needs of others 
This may not seem obvious at first. How can a guy who has committed his whole life to fighting crime lack empathy? Well, sometimes I'm not quite sure why Batman fights crime. His motivations have been examined many times in various storylines. It could just be a sense of duty, it could be out of retribution for his parent's death, but I don't think it's 100% empathy for other people. In fact, ironically, I think Superman's main motivator is empathy. At the very least Bruce shows over and over that he lacks empathy for the person closest to him: Alfred.
And though he does make up for it in the end (sort of)… you have to admit he kind of uses Alfred as an emotional punching bag. In fact, I think most of his interpersonal relationships fail because he is incapable of true selflessness/empathy. His teammates, his girlfriends, his former sidekicks, a lot of his relationships are dysfunctional.
So I don't know, is Batman a narcissist? Either way, it doesn't really matter, because even if he is mentally ill, he is "good" for society. In fact, Batman, and his villains, really illustrate the power of choice. Because when it really comes down to it, the villain that chooses to be evil is much more terrifying than the villain that just inherently is evil (looking at you Doomsday).
And similarly, the hero that chooses to be good is perhaps the best.